ATENA/NETS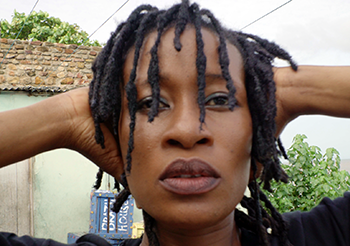 Preview
2019
6:30
Producer/Director: Mark Freeman
Choreographers: Julius Yaw Quansah and Sena Atsugah
Cinematographer: Jenna Castillo
Sound: Andrew Obeng
Editor: Mark Freeman
Music: New Global Ensemble USA/Germany/Ghana,
Benjamin Boone, Stefan Poetzsch, Aaron Bebe,
Sukura Baffour, Awuah Kyerematen
Contact: Essaka@aol.com
ATENA/NETS
ATENA/NETS is a site-specific contemporary dance set in Jamestown, a traditional fishing community in Accra, the capital of Ghana. Rising stars in Ghana's dance community, Julius Yaw Quansah and Sena Atsugah are enmeshed in the challenges of daily life. Drawing from Ghanaian customs and traditions, they cast a wide net, remaking their world. 
WildDogs Festival (Calgary, Canada) HONORABLE MENTION 
Florence (Italy) Dance on Screen TOP TEN
"What a truly stunning piece. From the first frame I was transported … ATENA/NETS draws the viewer in…." Natalie Maroun, Program Director San Diego Diplomacy Council.
"Freeman's graceful film highlights the intimate connection between music, dance, and everyday ritual in contemporary coastal Ghana. Overlooking the edge of the black Atlantic, carefully choreographed dancers, soundscapes, and camera angles evoke the polysemous nature of water and the ocean by interlacing libation, longing, and seaside livelihoods in fluid interactions. Wrapped in fishing nets, dancers enact a flow of traditional and contemporary movements atop the sounds of saxes, electronic strings, and vernacular instruments, gesturing to history, memory, and the surrounding cosmopolitan milieu. In all, this thought-provoking short film demonstrates the combined power of cinema, dance, and music to open multiple interpretive horizons of meaning." Paul Schauert, author of Staging Ghana: Artistry and Nationalism in State Dance Ensembles
"What a beautiful film! I love it. I love the naturalness and ease of the camera." Mark Allan Davis, Assistant Professor of Theatre and Dance San Francisco State University
"…this piece offers a unique focus on the multi-textured relations of bodies and place in the traditional fishing community of Jamestown….Julius Yaw Quansah and Sena Atsugah fluidly move between the rituals of lived life and expressive representations of the water. Their interactions echo memories of curiosity, longing and release….how we become bound by nets of many kinds" Assoc. Professor Alex M.Ingersoll, The University of Wisconsin –– Stevens Point
WildDogs Festival (Calgary, Canada) HONORABLE MENTION
Wolves at the Door  Ukraine Benefit Screening WildDogs Festival (Calgary, Canada)
American Dance Festival Movies by Movers Film Festival (North Carolina)
NY African Film Festival Family Day Celebration
InShadow – Lisbon Screendance Festival
London International Screen Dance Festival
African World Documentary Festival Stellensbosh University (South Africa); Srinakharinwirot University (Thailand);  Caribbean Film School (Trinidad and Tobago)
Braga International Film Festival (Portugal)
Rhythm & Views Film Festival (London)
Florence Dance On Screen 
Mostra Internacional de Dança (Brazil)
Athens Video Dance Project
Toronto African Film & Music Festival
Moving Body (Bulgaria)
FilmArte Festival (Madrid)
Shorts@Fringe (Portugal)
West African Film Festival
Lens Dans Festival Finalist (Belgium)
Festival Internazionale del Cinema d'Arte (Italy)  – View the Festival Program
FilmFest by Rogue Dancer
Mov en Mov Revista 2020 (Mexico) See page 27.
Dance Camera Pandemania /Dance Camera Istanbul
Los Angeles Dance Shorts Film Festival
International Portrait Film Festival (Bulgaria)
Sans Souci Festival of Dance Cinema (Colorado)
Iowa International ScreenDance Festival
Northwest Screendance Exposition (Oregon)
Cincinnati African & Asian Diaspora Film Festival
Compañía de Danza del Estado de México INTERNATIONAL DANCE DAY
Frame x Frame Film Fest (Houston)
Idahoscreendance 
Dance Camera North (Minnesota)
Dallas VideoFest
Barnstorm Dance Fest (Houston)
Virginia Dares Cinematic Arts Award
Black Lives Rising Dance Film Festival
Minneapolis College of Art and Design
University Film and Video Association
LA Dance Short Film Festival — Interview with Mark Freeman
Black Lives Rising Film Festival Interview – with Mark Freeman  
Dance is rhythmic movement whose purpose is to represent character — what we do and how we suffer. (Aristotle, Poetics)
Site-specific dance for camera is an encompassing form that includes a wide range of dance and film practices and techniques. It is often thought of as an experimental form of expression, yet it derives from traditional aesthetics, making Aristotle's classical conception of dance a fitting starting point for this commentary.
Contemporary dance in Ghana has roots in both traditional customs and in an appreciation for international dance practice. Atena/Nets (2019) is a 6 ½ minute site-specific contemporary dance set in Jamestown, a traditional fishing community in Accra, the capital of Ghana. Rising stars in Ghana's dance community, choreographers Julius Yaw Quansah and Sena Atsugah are enmeshed in the challenges of daily life. They cast a wide net, drawing from Ghanaian traditions and remaking their world.
The work has a musical structure, beginning with a prologue that grounds the piece with references to the specifics of daily life. Visual reference points include: a mural reminiscent of the Chale Wote Street Art Festival; the male gaze following Sena as she walks (like the "Girl from Ipanema" –– tall and tan and young and lovely); a boy bathing in a washbasin because indoor plumbing is scarce; and fisherman struggling to pull their wooden boat ashore.
This prologue is followed by an invocation of ritual: Sena sweeps as Julius pours. Ghanaian tradition frequently positions women sweeping as a symbol of purification, and water poured from a calabash furthers the idea of cleansing. This traditional libation ceremony can be understood as a prayer, a recognition of ancestors, as "… an integral part of … every life crisis rite, of traditional and modern political ceremonies, and it is used to confirm secular transactions and agreements" (Kilson, 164).
Imagery of the fishing boats and the breakwater reinforce the water symbolism, linking the specific individual actions of Sena and Julius to their roles as protagonists in a larger community "narrative." Sena and Julius enact a variety of responses to their encounter with fishing nets. At first, Julius is entrapped while Sena is like a butterfly emerging from a chrysalis. Nets are transformed and variously evoke a scarf, a headdress or turban, a spider web, and a skirt.
After completing their individual responses to the netting, Sena and Julius create a dialog in their duet. A close reading of their movement and expression would be readily accessible to Ghanaians, who have a rich vocabulary of everyday communication with gesture (Nonverbal Communication and Gestures). The piece concludes with "Slapping Hands Together and Then Putting Them Out- as a sign of accepting God's will. It is posed as a question of 'what can be done?'" (Signs and Symbol in Ghana).
Atena/Nets ends with a coda as Julius paddles, straddling the balcony wall overlooking the harbor as the credits roll. The film is an international collaboration between US based filmmakers and Ghanaian choreographers/performers. Similarly, the soundtrack for this film was created by the New Global Ensemble, a collaboration of artists from the US, Germany and Ghana.
It is important to recognize that the work only exists on screen. Every action, both those distinctly choreographed and those that are improvised, is created only in order to be filmed. The dancemakers generously offer their creative movements to the service of the film. The dance film is created in editing. It isolates moments and gestures using repetition, slow motion, reverse motion, and superimpositions. Similarly, the soundtrack is edited, layered and recombined from multiple individual compositions. This compositional work is invisible in the act of performance. It is only revealed as (re-) constituted and (re-) constructed as two-dimensional moving images.
Context
Ghana is a West African country of 25.5 million people speaking over forty languages. (For example, Atena is Twi for "Nets.") This film was shot on the balcony of Brazil House, overlooking the Jamestown fishing pier, in Accra the capital of Ghana. The site itself is an example of the complexity of layered narratives— a palimpsest— physically embodied in place.
Ghana was the first nation in sub-Saharan Africa to achieve independence from European colonialism (1957). Accra was founded as a fort by the Portuguese in the 16th century, as an outpost of the slave trade. Jamestown, a Ga fishing community of Accra originated as the British built Fort James, a prison until recently. The Tabom, freed slaves from Brazil, settled in the Brazil House located in Jamestown.
The development of contemporary dance performance in Ghana can be traced to its roots in traditional dance practices. Community dance has historically been based in ritual and celebration embedded in indigenous history and customs; it is typically performed by and for local community members, not for a paying audience. This 'traditional' choreography is often communally created, and collectively 'owned,' with the meaning and significance of these community works primarily tied to their cultural context and function.
After independence in 1957, Ghana embarked on a project to create a national identity, uniting diverse peoples who speak different languages, and have distinct histories and cultures. The Ghana Dance Ensemble (GDE), founded in 1962, is based at the University of Ghana in Legon (Accra). The GDE restaged traditional dances from various ethnic groups as theatrical performances. This entailed changes, such as shortening dance ceremonies and creating a spectacle for a seated audience rather than a participatory community event.
In 1992, the National Dance Company (NDC), based at the National Theatre (Accra), split from the GDE, taking performers, resources, costumes and drums. Comparing the groups, ethnomusicologist Paul Schauert notes that, "Members of the GDE, based at Legon, collectively proclaim, 'We are the originals' and bolster this assertion by carefully preserving traditions of choreography that have existed since the time of the ensemble's first director in the early 1960s. On the other hand, the NDC, with its progressive leader, Francis Nii Yartey, while continuing to perform "traditional" dances, has pushed the artistic boundaries by electing to focus on the 'development' of 'contemporary African dance' (194 -195). [Note, Francis Nii Yartey is no longer the artistic director of the NDC. He retired in the early 2000s, and died in 2015. His son, Nii-Tete Yartey, now directs the NDC.]
Today, young performers like Julius Yaw Quansah (a former GDE member) and Sena Atsugah often study, teach and perform with both the GDE and the NDC. Independently, they are developing their own style and technique, freely drawing on their professional training –– both traditional and contemporary –– as well as improvisation, and the quotidian theater found in the streets, markets and popular culture of contemporary Ghana.
Bibliography
D. Rosenberg, ed., (2016). The Oxford Handbook of Screendance Studies. Oxford: Oxford University Press.
Mackrel, Judith R. (2019). What Is Dance | Dance Definition | Information About Dance | Define Dance | The Aesthetics Of Dance | Academic Room. [online] Available at: http://www.academicroom.com/topics/what-is-dance [Accessed 5 Jan. 2019].
Frank, Alex (2018). The Chale Wote Festival in Accra, Ghana, Is a Street Style Paradise Available at: https://www.vogue.com/article/accra-ghana-chale-wote-festival-street-style-2018 [Accessed 5 Jan. 2019].
Kilson, Marion. "Libation in Ga Ritual." Journal of Religion in Africa, vol. 2, no. 2, 1969, pp. 161–178. JSTOR, JSTOR, www.jstor.org/stable/1594860.
Noworriesghana.com. (2019). Nonverbal Communication and Gestures. [online] Available at: http://www.noworriesghana.com/sections/etiquette/item/1503-nonverbal-communication-and-gestures [Accessed 5 Jan. 2019].
Rachel. (2019). Signs and Symbol in Ghana. [online] Obrunithroughghana.blogspot.com. Available at: https://obrunithroughghana.blogspot.com/search?q=Signs+and+Symbol+in+Ghana
[Accessed 5 Jan. 2019].
Schauert, P. (2015). Staging Ghana: Artistry and Nationalism in State Dance Ensembles. Indiana University Press.
Archives
Routledge Performance Archive
Mark Freeman Papers, 1997-2017, University Archives, Special Collections and University Archives, Library and Information Access, San Diego State University.  Special Collections may be contacted via telephone (619-594-6791), fax (619-594-0466) or askscua@sdsu.edu